We help Leaders Develop a successful leadership on-boarding strategy in a big new role.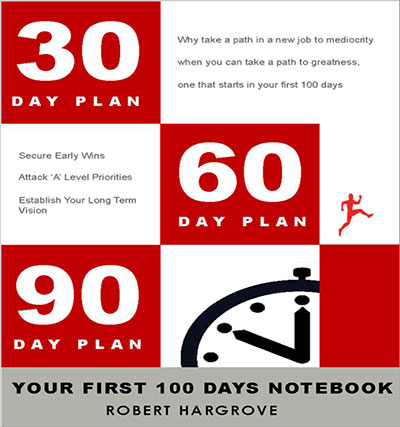 Most programs on leadership transitions stop with executive onboarding, how a leader is supposed to "conform" to the organization and culture.
The First 100 Days program addresses onboarding where appropriate, but puts a great deal of focus on what the new leader (or any leader) can do to massively "add value" in the next 100 days.
Ideal candidates for the program are both new leaders in a role, as well as established leaders who are looking to spearhead a breakthrough in their area 100 days or less.
Grounded in Robert Hargrove's award winning book, Your First 100 Day, this program applies to leaders at all levels in their first or next 100 days on the job. The program translates across the globe and can easily be customized to Executives, teams, or organizations.
Participants of Your First 100 Day program will
Learn Ten Critical Success Strategies for your next 100 days
Gain Easy to Learn Methods in a First 100 Day Action Plan
Be given the hands-on-tools, including a 360 degree feedback
Clients who have benefited from Your First 100 Day program include global 1000 companies like, adidas, Fidelity Investments, Novartis, Conoco Phillips, and The Pentagon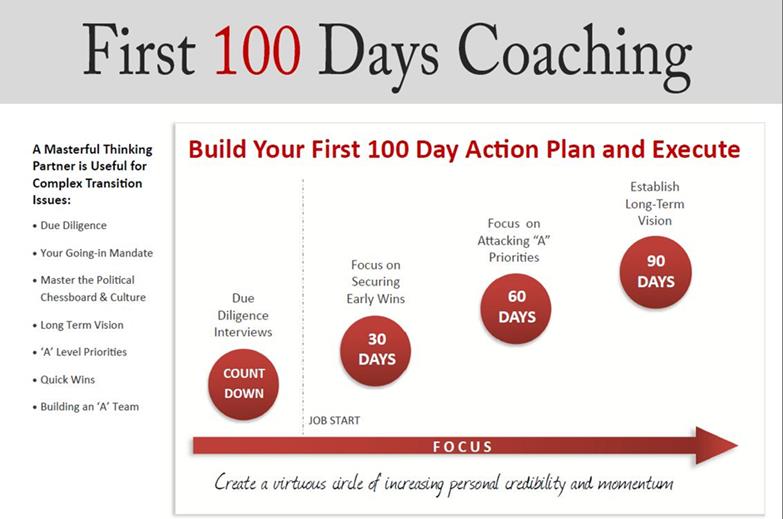 Contact Us Today to learn more about our Your First 100 Day programs. 
Leap Forward- Unlock Significant Growth