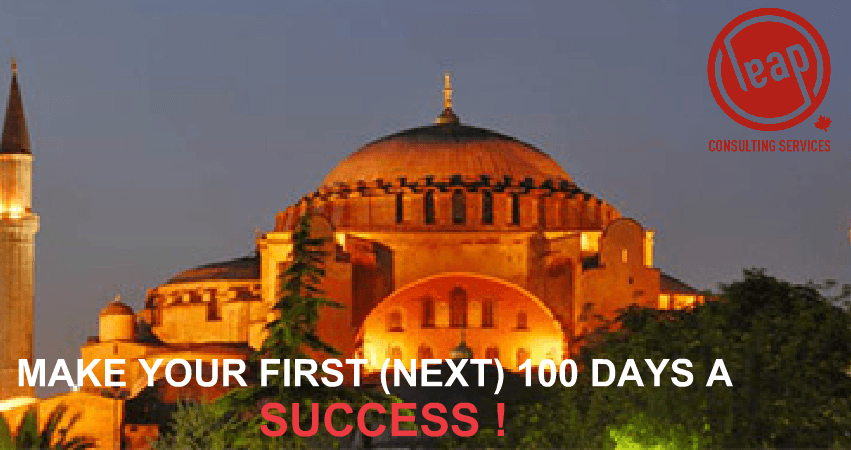 First 100 Days for Leaders
Executive Onboarding Master Class│June 8-10, 2014│Istanbul, Turkey
The "First 100 Days" Master Class is a state of the art Executive onboarding and coaching program that can dramatically increase the odds of your leadership success.
Held at the Gorrion Hotel in Istanbul, Turkey from June 8-10, 2014 the program will equip the participants with World-Class approaches and cutting-edge success strategies to accelerate their business transition.  .
Grounded in Robert Hargrove's latest book, Your First 100 Day in a New Executive Role, participants can apply what they have learned immediately towards successfully navigating the onboarding process, spearheading a business breakthrough in 100 days or less, or getting to the breakeven point faster so as to add significant value.
Why you should not miss this great opportunity:
- You will learn ten critical success strategies to build a high performance culture, produce revenue growth, and long term profitability.
- Hands-on-tools including a 360 degree feedback
- Offered for the very first time for the leaders in the Middle East – You will benefit from an agenda based on months of research at the Harvard Research Project with leaders facing the same challenges as you. I guarantee you that you won't find a more powerful and comprehensive agenda at any other program
- Further your career both in learning and networking – You'll meet and network with leaders from some of the biggest companies in the Middle East. This is your chance to make new contacts and share the latest best practice from key players in your industry
- You will work on your First 100 Day Action Plan with Robert Hargrove
- Each participant in the class gets a free follow up coaching call with Robert Hargrove after the program
- You will remain ahead of your competition
Here's what some of our past attendees have said about the program:
"Sign up for Robert Hargrove's First (Next) 100 Day Program… it will help new leaders start adding massive value with the power and velocity you expect."- Rene Jaeggi, former CEO of Adidas
"Every business leader would like to achieve a breakthrough in the next 100 days, and this program shows you just how to do it." -Tom Kaiser, President, Zurich Financial
Kindly visit www.f100days.com to find out more about the comprehensive agenda and the program.