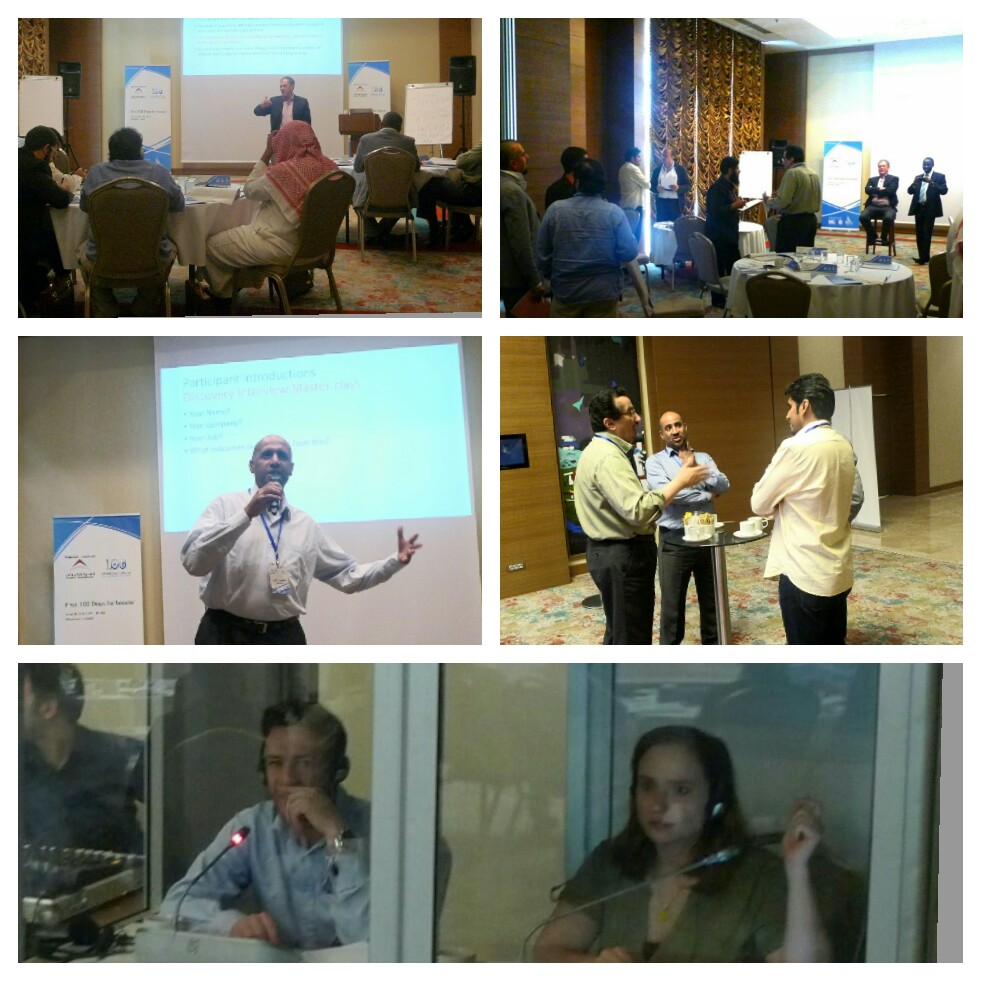 Leap Consulting Services led the inaugural "First 100 Days" Master Class in Istanbul, Turkey from June 8-10. The program provided the opportunity for a diverse group of CEOs, Deputy Governors and leaders from the private and public sectors in Saudi Arabia, Dubai, and the United States in different industries such as Wastewater, Banks, IT , Environment and Automotive, to come together and learn ten critical success strategies for their next 100 days. This included:
Easy to learn methods in a First 100 Day Action Plan
Hands-on-tools including a 360 degree feedback
Although the Middle East is experiencing unprecedented changes on all fronts, especially in the economic and political arenas, most institutions in that part of the world lack formal development programs for their senior people. Leadership styles that worked well in the past are rapidly becoming obsolete, and traditions and customs especially prevent many lawmakers and business executives from getting the results they expect.
This unique transformational program, led by the world-renowned, revolutionary thought leader in the field of talent development and executive coaching, Robert Hargrove, addressed the importance of
Finding an executive coach who can guide you in the transition
Building Trust with Each Other
Assessing Leadership Strengths And Vulnerabilities – What got you here won't get you there. The leadership skills that made you successful in your last job may cause you to fail in your current job
Getting clear on your Going-in Mandate
Seal your leadership by making decisions in the first 72 hours
Building an 'A' Team with a burning imperative
Creating a Strategy that Matches the Situation – Strategy is about "playing to win," not just "to be in the game"
Creating a 100 Day action Plan with performance goals and dates with activities to complete in each phase of your first 100 days: Countdown, 30 Days, 60 Days, and 90 Days
Early Wins: Producing results that build political capital, credibility, and forward momentum where there is an immediate opening to do so.
'A' Level Priorities. Initiate goals that are essential to establishing the foundation of your long term vision or that help deal with practical or immediate problems. These are often crisis-driven and involve changes to the strategy, structure, and systems.
Long Term Vision: Articulating an 'Impossible Future' that represents doing the best for your company, the employees, and the world. It should connect everyone in the organization to both higher performance and a higher purpose.
Building coalitions with key stakeholders across boundaries
Each participant will receive a follow-up coaching call with Robert Hargrove.
Leap CS plans to offer this program again to local and international companies in the Middle East, and private consultations will also be available.
If you would like to attend the next workshop or are interested in learning more about the "First 100 Days" for your executives who want to onboard successfully or who want to have an impact in their NEXT 100 days, then contact Nissrine Ghannoum: nissrine.ghannoum@leapcs.ca or at +1-613-883-9377.
Leap CS is based in Canada and offers its services across the Americas and the MENA region. It is all about customizing executive programs that will help organizations to make significant leaps forward toward significant growth.